Solar Racking for Standing Seam Metal Roofs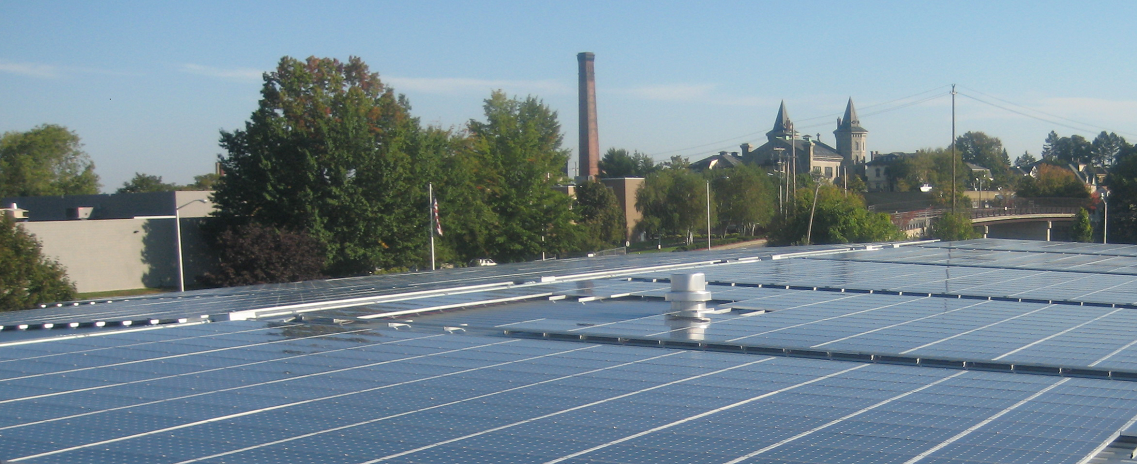 Design Considerations
Available space, climate, sunlight and design aesthetics—not just price and product output may dictate your most suitable photovoltaic choice for a standing seam metal roof.
Heat Impacts the Production of Solar Panels
Many metal roofs today are available with cool roof coatings that are Energy Star approved and LEED compliant. These designations indicate the metal roofs have high solar reflectivity and emissivity that can keep the interior of a building cool in the summer. In sunny, warm weather conditions, we've found that the panels of a crystalline system mounted on a standing seam metal roof further reduce the heat factor by shading the metal roof surface. But dark blue photovoltaic laminate applied directly to the metal roof panels does not have that same ability.
The concept of combining photovoltaic arrays with standing seam metal roofing is growing—and for good reasons. A standing seam metal roof has a life expectancy consistent with that of framed PV modules. A 30-year power source on a 40-year roof, along with zero-penetration technology, creates the most sustainable roof system available with alternative power generation, all without compromising the roof manufacturer's warranty!