Connecticut: High Electicity Prices and a Robust Renewable Portfolio Standard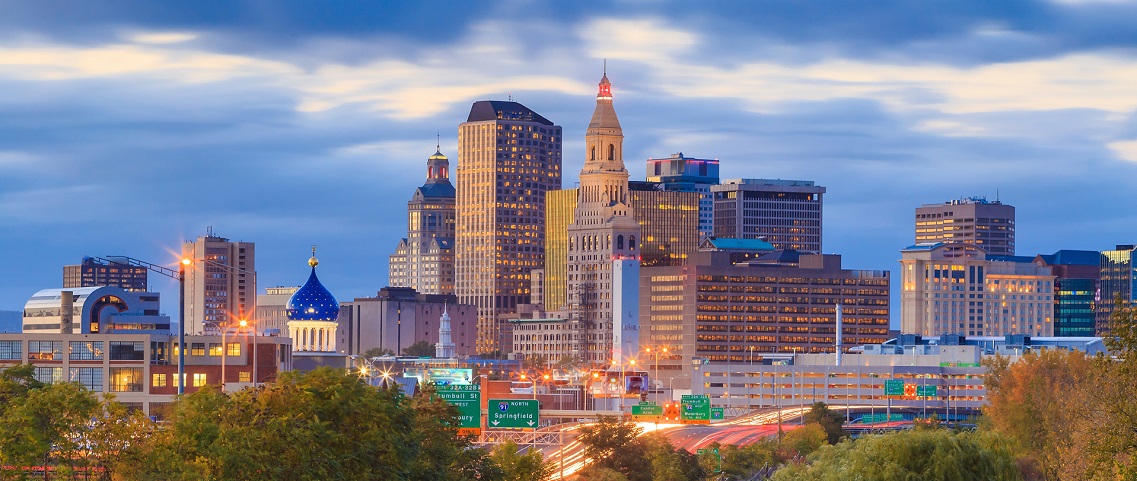 We offer 100% Financing for Solar Projects with Our Power Purchase Agreement
If you are an industrial, commercial or nonprofit property owner in Connecticut, MSL Group can help you to immediately reduce your electricity costs with no up-front investment. As the costs of solar power have declined substantially in recent years, financing options have also expanded. With our capital partners, we offer a wide variety of on and off-balance sheet options to get your solar project funded, cut operating costs and reduce greenhouse gas emmissions.
MSL Group offers turnkey solar project development service, which includes:
Financial Analysis and Structuring – we identify the best financing solution and manage the process for you.
Design, Engineer, Permit & Build – we develop the project from start to the Commercial Operation Date (COD).
Maintenance – Full maintenance and warranty during the PPA contract period.
Solar Power Purchase AGreement (PPA): If you want to install solar without investing cash or incurring debt, please contact us to discuss whether a power purchase agreement makes sense. With a PPA, you simply sign a solar electricity purchase contract which obligates you to buy clean, solar-generated electricity at a discount to your current rate. We target 20% – 30% savings. There is no debt associated with this agreement, so your balance sheet will not be impacted. MSL Group will install and maintain the system during PPA the contract period.
Can a small company qualify for a solar Power Purchase Agreement (PPA)? If you are a small or medium-sized business, MSL Group offers a cost-saving solar solution for you. PPA's have generally been only available to "credit offtakers," meaning business owners who have an investment-grade credit rating. We develop projects for credit-rated clients (Moody'd Baa3 or higher) as well as sub-investment grade and unrated credits (offtakers). Contact us now to see if you qualify for our solar Power Purchase Agreement. We offer a no-risk solar assessment, which includes preliminary design and financial analysis.
Private Debt + Third Party Tax Equity Investment: MSL Group can structure transacions with debt and solar tax equity investment. This is an alternative to a Power Purchase Agreement. Contact us to learn more.

CPACE Financing: CPACE is available to provide 100% financing for energy saving upgrades, at long-term fixed interest rates (current terms are 6.5% fixed with 20-year amortization), for properties in Connecticut. MSL Group can help you determine if this financing option would make economic sense. Note that CPACE financing requires a first lien position on the property, so lender consent by the first mortgage holder would be required if your property is financed. Lender consent can be a significant obstacle. The CPACE interest rate is currently 150-200bps higher than commercial lending rates of similar duration. PACE is generally a good financing option for credit-impaired borrowers or property owners who can fully monetize federal solar tax credits and related depreciation.
New Solar PPA for Affordable Housing!
MSL Group also offers a special Affordable Housing Solar Power Purchase Agreement (PPA) for affordable housing properties in Connecticut. Our PPA product is available for non-profit organizations and affordable housing properties, including: HUD Housing Authorities, HUD 202, USDA 515, LIHTC, Supportive Housing, Shelters + SRO, Condo, Coop and Naturally Affordable. Contact Scott Licamele at Ext. 277 for a consultation.